PHOENIX — An attorney for the founder of Clean Elections USA on Wednesday asked a federal judge to reject a bid to restrict its or its members' ability to monitor drop boxes in Arizona.
Veronica Lucero said the Arizona Alliance for Retired Americans and Voto Latino's request was too broad, seeking to prohibit constitutionally protected activities. She told U.S. District Court Judge Michael Liburdi that such efforts must be viewed on a standard of "strict scrutiny."
This requires that those seeking to limit the actions of others must demonstrate not only a compelling need for such an order, but also that it is narrowly designed to be the least restrictive way to deal with the problem.
And the limits the group seeks on Clean Elections USA, Lucero said, go beyond that, seeking to prevent lawful activities like monitoring drop boxes from at least 75 feet and photographing those using the boxes.
But Lucero also told the judge there was a more fundamental reason why he should dismiss the case. She said there was no evidence that Clean Elections USA or its founder, Melody Jennings, were actually involved in any of the voter intimidation cases occurring in Arizona.
"The plaintiffs collected posts from the internet," Lucero said, acknowledging that Jennings had urged subscribers to monitor drop boxes.
"They reported some complaints of voter intimidation," she continued. "But there is no connection between this and the actions of the defendants, Ms Jennings and her organization which is not affiliated, have no legal status."
Lucero even got Saundra Cole, president of the Arizona Association of Retired Americans, to admit on the stand that she has no evidence that anyone who has approached voters in Maricopa County is associated with Clean Elections USA. Ditto Ameer Patel, Vice President of Voto Latino.
And Mesa resident Jenea Phillips, who filed a complaint with the Secretary of State's office for being photographed casting her ballot outside the Maricopa County Juvenile Court Center, also said that she couldn't tell who was responsible.
Lucero did not dispute that Jennings said, both in social media posts and in interviews, that people should monitor drop boxes to look for "mules" – people illegally casting multiple ballots. in the boxes. But she said Jennings did nothing wrong.
"She did not plead for any form of voter intimidation," Lucero told the judge. And she said nothing that Lucero or members of Clean Elections USA violated the Voter Protection Act of 1965 or the Ku Klux Klan Act of 1871, both of which make voter intimidation illegal.
Fox, however, featured a series of videos and social media posts where Jennings specifically talks about the activities in Arizona. And that includes an Oct. 19 photo posted by Jennings of three people she describes as "our beautiful box-watchers in Maricopa County."
He also showed the judge videos from ABC-15 where box watchers told reporter Nicole Grigg they were with Clean Elections USA.
That leaves Liburdi, who said he hopes to have a decision by Friday, to decide whether there is enough evidence linking Jennings and his group to activity outside of the drop boxes. But even if he does, the judge wondered if he could issue an order that could affect the constitutional rights of these surveillance drop boxes.
"The First Amendment protects speech, protects the right to lawfully assemble, protects a degree of conduct," Liburdi said.
And he pointed to a ruling last month by U.S. District Court Judge John Tuchi barring the state from enforcing a law that would have made it a crime for individuals to take video within eight feet of the police activity.
"Why, for example, would it be unconstitutional to prohibit someone from filming a law enforcement officer, would it be constitutional for me to prohibit individuals from casting ballots?" Liburdi asked.
Fox said the situations are different.
"It's reasonably understandable that the police officers are thicker-skinned given the position they signed up for," he told the judge. "It's a different situation than voters who are just exercising their civic duty to vote."
And Fox said there was something else.
He noted that even Jennings has acknowledged in interviews that it's not just about taking pictures of those using the drop boxes. Instead, she's quoted as saying that at least part of the purpose of having people near drop boxes — and being highly visible — is to deter "mules" from putting multiple ballots in. the boxes.
The only thing is that Arizona law allows individuals to deliver more than their own ballots. Exceptions to what has been called the "ballot harvesting" law include tampering with the ballots of a spouse, members of the same household and even caregivers.
And Fox said that was tantamount to intimidating people and preventing them from using the drop boxes.
Conversely, Liburdi asked Lucero about the events that happened in Arizona. This includes Jennings having publicly posted photos of the license plates of those who showed up to drop their ballots into the drop boxes.
Lucero, however, said it didn't necessarily break any law.
"They're not trying to stop anyone from voting," she said, at least not legally. Instead, Lucero said, the goal is to go after "mules."
"Defendants openly wish to deter this illegal behavior, not legitimate voters," she said. And Lucero cited statements by Jennings telling observers to "follow the law."
Wednesday's hearing came as Fox agreed to scale back what he is seeking in a court order – assuming Liburdi agrees with his arguments.
He dropped his request that the judge bar members of Clean Elections USA from gathering within sight of the drop boxes. This followed comments from the judge at a hearing on Tuesday that he would not approve anything that would violate people's constitutional rights to gather in public.
But the new proposal may be similar.
Now Fox wants Liburdi to ban members of the organization from congregating in groups of more than two within 250 feet of drop boxes.
He still wants an order prohibiting anyone at Clean Elections USA from tracking, photographing or otherwise recording people returning ballots to a drop box. But the attempt to extend this ban to taking pictures of vehicles used by voters is over.
But now there is something new. Fox now wants Liburdi to prevent people from posting images or personal information about people who use drop boxes online.
Learn more about the 2022 Senate race in Arizona.
Learn more about the candidates vying for CD seats 6 and 7.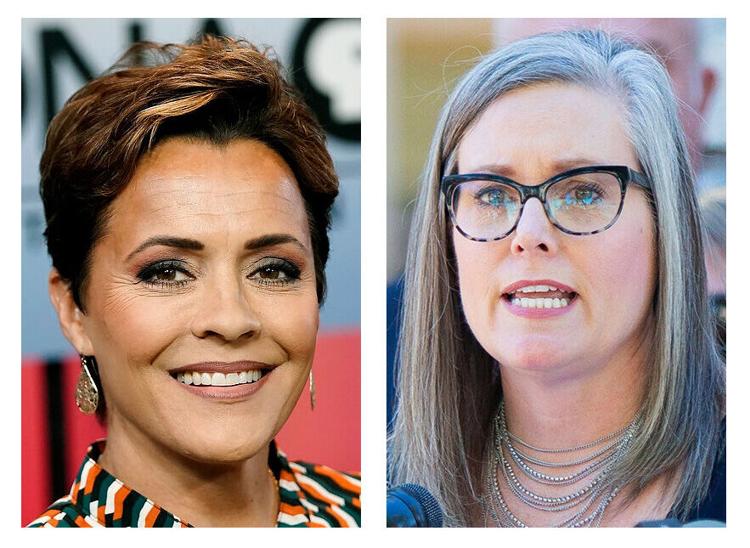 Learn more about the race between Kari Lake and Katie Hobbs to be Governor of Arizona.
Learn more about the candidates for this year's legislative district races.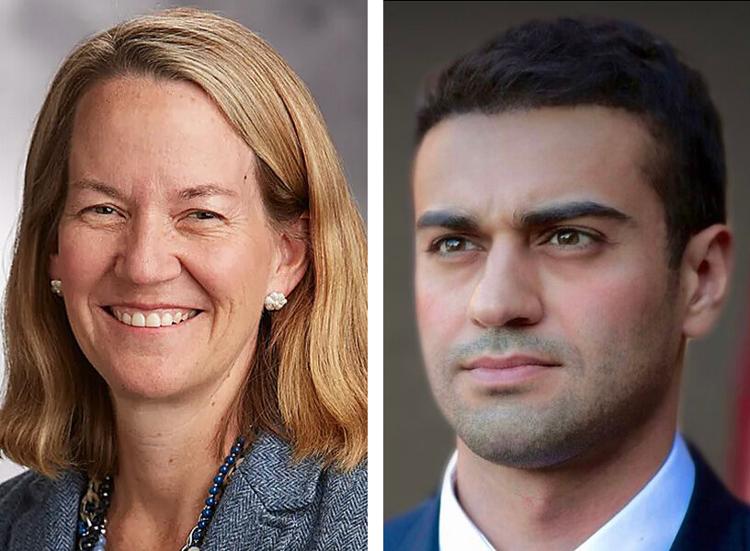 Learn more about this year's Arizona attorney general's race.
Learn more about candidates running for local school boards.
Learn more about the proposals you'll see on your ballot in Arizona.
Use this interactive map to find early voting locations in Pima County.
Track the status of your ballot with this tool from the Pima County Registrar's Office.
Watch full candidate interviews, read candidate-submitted questionnaires, and read the latest election coverage from The Star.
Howard Fischer is a veteran journalist who has reported since 1970 and has covered state politics and the Legislature since 1982. Follow him on Twitter at @azcapmedia or by email [email protected]