College Place's proposed 2023 budget of $62 million is nearly double that of previous years.
The expansion is almost entirely due to a $26 million award for upgrading the city's sewage treatment plant and $5.2 million for renovating Lions Park.
While $26 million will be spent to improve the sewerage system, the city is considering two very different options.
College Place and Walla Walla, along with the Port of Walla Walla, are considering a partnership that would link cities' wastewater treatment systems. If the regional system is approved, College Place would spend $13 million to upgrade its own plant and another $13 million to connect it to the Walla Walla processing system.
But no meeting is currently planned between the cities and a decision is needed before the end of the year. College Place's system must be upgraded to meet state environmental rules in 2024.
Without a joint partnership, College Place would have to invest $26 million in what would be just the first of three phases needed to meet new environmental rules. Subsequent phases could cost up to $120 million. So far, the city has secured state and federal funding for these improvements amounting to approximately $13.5 million in grants and $13 million in low-interest loans. The city must accept this offer by the end of the year in order to complete the construction before the new environmental rules come into effect.
Renovations to Lions Park, including recreational improvements and state-required upgrades, are estimated at $5.2 million, significantly higher than the $2 million estimate when the project was originally budgeted for 2021.
Part of that inflated price is due to the pandemic, with the state taking much longer than expected to issue grant agreements to the city, delaying the project, city administrator Mike Rizzitiello said. This delay gave time for inflation and construction supply chain issues to add to the overall cost.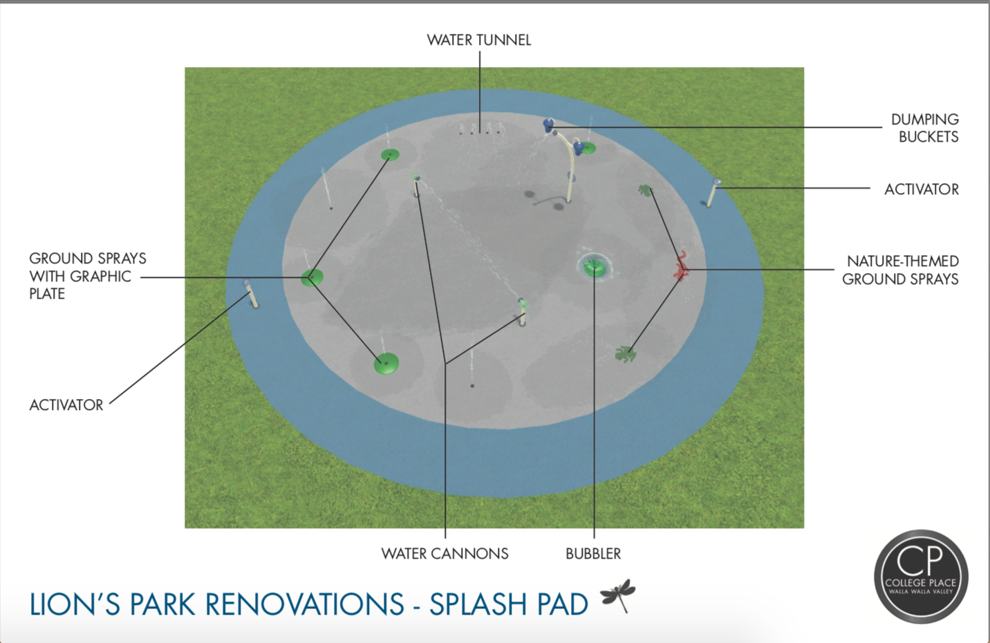 Much of the remaining difference in cost estimates is due to scope drift, Rizzitiello added. Some of these were mandatory: Stormwater along 12th Street from the Village Adventist Church to Fort Walla Walla drains into the park's pond, and the state requires extensive filtration systems to manage runoff.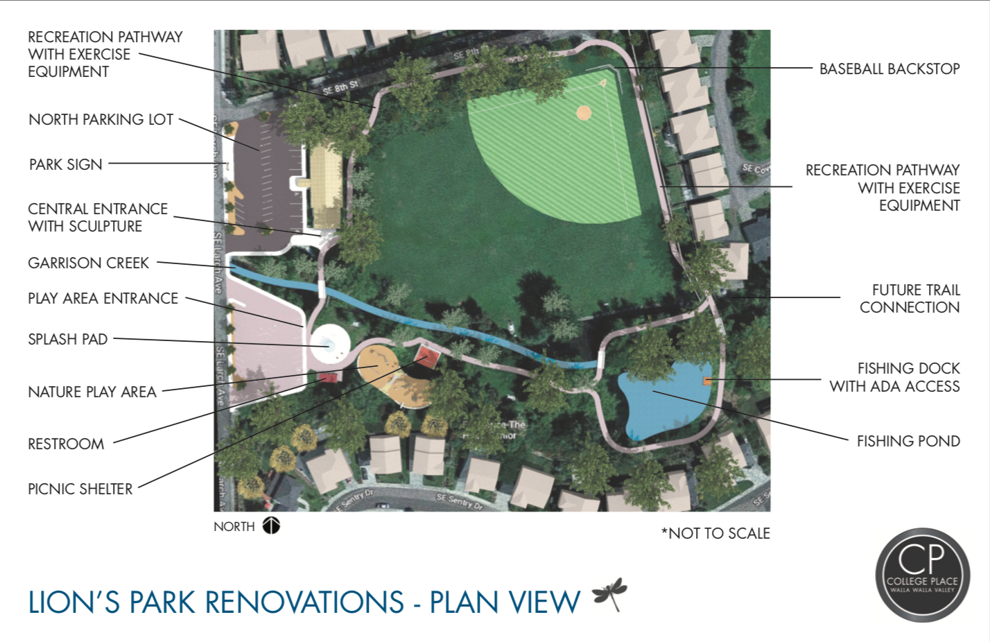 Plans for the park's renovation also didn't originally include improvements to the sports field, but the city decided to add this project when it received a state grant to fund it, said Rizzitiello.
In total, the city will only have to pay $1.2 million of the $5.2 million price tag and will do so through savings in a general park improvement fund.
The 2023 budget proposal also includes $4 million for city street improvements and $1.9 million for equipment, including a pump truck to maintain sewer lines.
Some smaller increases are expected for salaries and employee benefits, although some of these are still being negotiated. City staff also recommend spending just over $5,300 to purchase Life Flight insurance for all city employees.
Additional income
While city staff recommends College Place not increase the local property levy — state law allows them to increase it by up to 1% or keep the increase for future years — fees for city residents are likely to increase.
The draft budget calls for a 3.7% increase in the water rate, a 3.6% increase in the sewer rate and a 2.1% increase in the stormwater rate.
In addition, the ambulance fee introduced in May, which varies greatly depending on the property, was collected at 1/3 of its full rate this year, and will be collected at 2/3 of its full rate in 2023. In 2024, the full rate will be collected.