Nearly 200 people graduated from the Marinette, Wisconsin campus of Northeast Wisconsin Technical College in December and May, earning an associate's or technical degree to launch their professional careers.
Among the campus offerings is its one-year welding program, which culminates in a technical diploma. Some of the courses listed in the welding curriculum include material cutting applications, blueprint reading, the four arc welding processes, metal fabrication, vocational math, and metallurgy.
Maybe in a few years, the 12-15 year olds who attended the school's week-long summer welding camp will be enrolled in these welding classes. Yet last July, the tweens and teens at this camp learned a little more about trades and skills that are highly sought after by local employers.
"If I'm not going to do anything this summer except play video games and stuff, I might as well do something good about it," said Jackson Hill, 13.
Learn the basics
For a week, this small group of students representing the communities of Marinette, Wisconsin, near the Michigan border, learned how to weld, cut, heat, bend, grind, saw, polish and clean their welds. The kids eventually used what they learned to make garden flag poles out of carbon steel rods that they brought home at the end of the week.
"They treat us like adults. They give you some freedom [to work]"said 14-year-old Jayden Gordon.
The camp was funded by a grant from the Nuts, Bolts & Thingamajigs Foundation (NBT), the official foundation of the Fabricators & Manufacturers Association. Local sponsors that included area employers and school systems also contributed in one form or another.
"A sponsor said, 'That's not enough money, we'll give you more money,'" said Jennifer Flatt, vice president of student services at Northeast Wisconsin Technical College and former campus dean of Marinette.
The NBT grant and outside funding meant that none of the camp participants had to pay the $99 fee.
This was the first year the Marinette School held an NBT welding camp. In 2021, the technical school set up two NBT camps, one in CNC/machining and another in electromechanics and automation. All three camps took place in 2022 and will continue in the summer of 2023.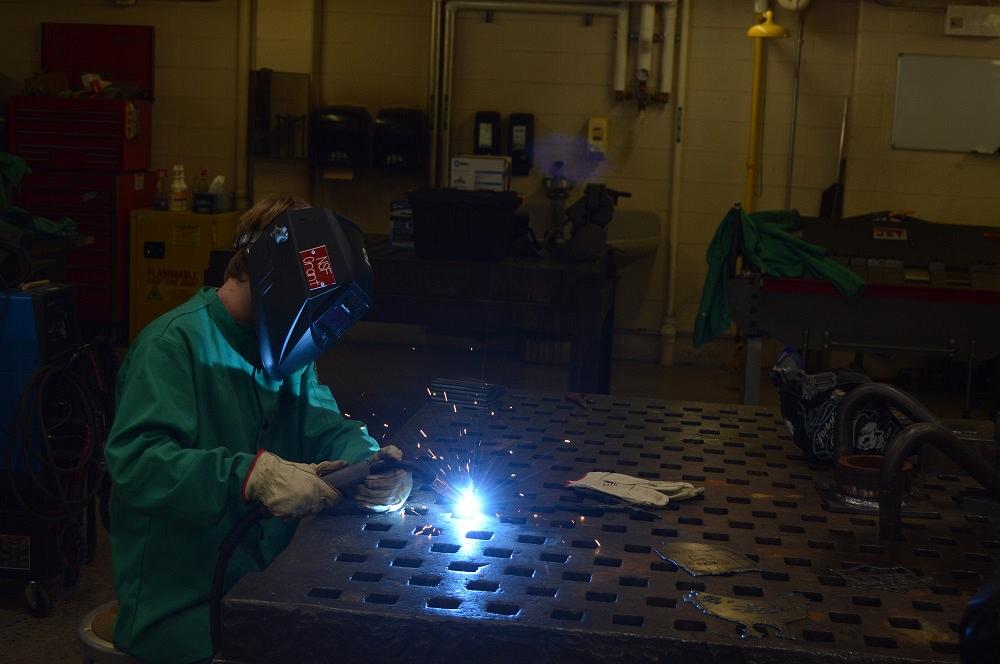 Local industry provided 400-500 steel plates for the students to work on during the camp. Tom Topper, on-campus welding instructor and camp leader, brainstormed and assigned camp attendees the garden pole project and gave them the time and resources to practice their welds and work on different side projects in the lab welding at 16 college cabins. On the last day of camp, for example, one student welded a tower himself using small I-beams.
Topper said the children learned all four arc welding processes. By the end of the week, he could tell that they liked certain types of solder more than others.
"They didn't like TIG. I think gas arc welding is their thing," he said. "You can see it much better. With flux core [arc welding], your solder is covered in slag. The metal gas arc has been a great success, plus it's cleaner.
Topper also coordinated visits to Samuel Pressure Vessel Group in Marinette and Advanced Blending Solutions in Wallace, Michigan.
Both companies were willing to show students around, Topper said. Samuel Pressure Vessel Group is a manufacturer/distributor of pressure vessels, while Advanced Blending Solutions builds and designs mixers for the plastics industry.
"They build the blenders that blend these different types of plastics together," Topper said of Advanced Blending Solutions. "A lot of TIG welding; lots of fine solder. The children could see that.
Welding and Marinette
The hope is that some of the camp attendees will consider welding as a possible career path as they progress through high school and think about their future. Topper said skilled welders are of particular interest in the Marinette area, known for its shipbuilding and pressure vessel industries.
"We get a lot of calls for welders, a lot. Everyone is looking for welders. . . baby boomers are coming out and no one is replacing them," he said.
"The industry here is great for me," he added. "All the visits I want, they will give them to me. They also look to their future.
Additionally, "If we can get them interested now, it can prepare them for grants and scholarships in the future," Topper added.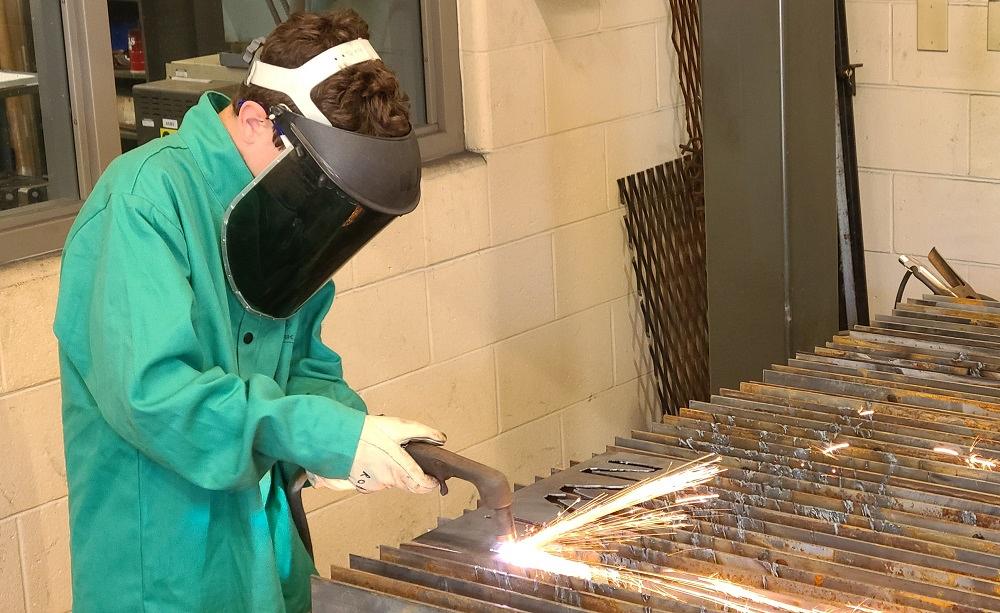 Will these welding camp students be the future welders of the region? It's possible. Some participants thought about it.
Hill said he saw himself becoming a welder or electrician and felt Topper taught him well. Topper and camp instilled confidence in Hill in his welding skills and that one day he could weld professionally.
"He taught us very well. We are here to do it. It's only our fifth day and we're here welding. I'm not so scared anymore," Hill said. "I can put my things in, go into a cabin and do it. I don't feel like I need anyone watching me.